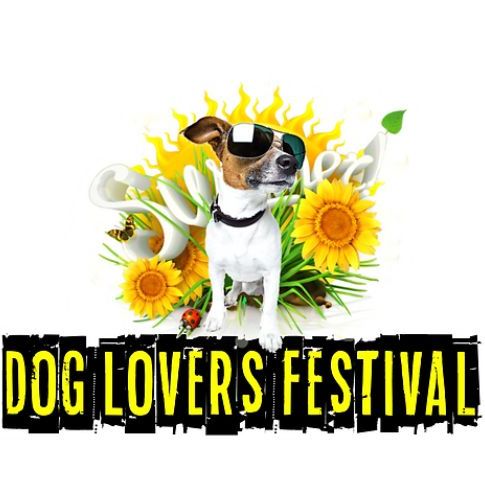 Dog Lovers Festival 2024
Location: Elvaston Showground
Tickets: Camping passes from £54.75, Entry tickets from £20.75
A maximum of 6 tickets per camping pass. Ticket holders must have tent or motorhome pass. Please note this does not include any camping on site.
An outdoor tribute festival in the stunning surroundings of Elvaston Castle.
Staying on site?
Select Weekend Entry On Site Campers
Input the number of entry tickets required
On the next screen you will then be given the opportunity to purchase your caravan or tent pass.
Please note Campsite B can only accomadate caravan and motorhomes, tents can't not be pitched in campsite B
Not staying on site?
Select Weekend Entry Non Campers
Please note weekend entry tickets booked without a valid camping pass will be converted to standard weekend entry tickets.  Weekend entry tickets for campers does not include any camping, you must purchase the relevant camping pass at the time of booking your entry tickets.  Any camping pass order that does not have the correct entry tickets will be cancelled.  If you are booking as part of a group please book your tickets under the group organiser.  There is a maximum of 6 entry tickets per camping pass.  
Camping fields open Friday 2nd of August at 12.00 noon and closes Monday 5th August at 10.00am
One car can be parked next to your caravan or tent as long as you don't need to move it all weekend. If you think you will need your car, please park in the Elvaston Castle car park as you will not be allowed back on site if you move, for whatever reason.
Tent and vehicle must fit into a pitch 6x6m and caravans/motorhomes into a pitch 9x6m. If your accommodation is larger than this you must purchase additional passes
No social spaces
No gazebos/awnings between two tent spaces
No open fires
This amazing festival takes place on the first weekend of August each year in the 362 acre grounds of Elvaston Castle, with the UK's top tribute acts performing over the 3 days.
Our Dog Lovers stage has some of the UK's best tribute bands performing across the weekend hosted by our very own Dog Lovers compere, so as the sun goes down, you can relax in the jaw dropping surroundings of the Country Park.
The food and drink flows all over the weekend with our top award-winning food vendors that we hand pick from the best food events in the Country and the fabulous Beer, Cider, Gin and cocktails bars returning to quench your thirst. As always, we have a fun packed adventure for the dogs with agility, scurry run, lure chasing, steeplechase, hide and seek, doggie dip, etc.. plus a few more surprises in store. The main arena will host again some amazing entertainment throughout the weekend, so grab a ringside seat and watch and learn some amazing things. And not forgetting the Fun Dog Show which will be running all day on both days. We have the most fabulous categories for you including Best in Show on both days.
Why stay one day, when you can stay for 3? Our campsite is adjacent to the event itself so no long hauls across fields to get to the festival.
With regular visitors as far away as Scotland, joining us year upon year. The event speaks for itself and don't forget, we cater for every member of the family, including the dog.
This event is promoted by Dog Lovers Festival.
Dog Lovers Festival 2024 - Weekend Entry: On Site Campers
Dog Lovers Festival 2024 - Weekend Entry: Non Campers
Dog Lovers Festival 2024 - Saturday Day Ticket
Dog Lovers Festival 2024 - Sunday Day Ticket
£32.75 - £20.75
Concessions:
£20.75 - £12.75
Click Buy Tickets to see what concessions are available for this event, and for more price information and availability. Children 12 months and over require a ticket, unless otherwise stated. Proof of entitlement to concession may be required on collection of tickets or on entry to the event.
Early bird rate for a limited period
Standard weekend entry tickets £27.75
Under 12s weekend entry tickets £15.75
Under 4s free
We think you might also enjoy...