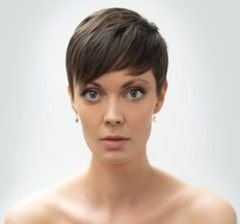 Location: St Peters Church, Belper
Running Time: 2 hours - approximate, including any interval(s).
Jana's debut album 'Foreigner Face' was released in 2022 shortly before her UK tour. The album was called 'The stuff Carnegie Hall shows are made of 'by FATEA magazine and rated 'One of the classiest records I've heard all year' by Paul Sexton (BBC, Billboard).
Jana's musicianship is founded in the years of classical training and fused with her love of folk, gospel and jazz. These rich influences result in a broad stylistic range. After being invited to perform her material at the reputable 'Masterlink Sessions' in 2021 she continued her creative collaboration with Stefan Redtenbacher, Ross Stanley, Tony Rémy and Mike Sturgis - the 'Masterlink house band' of world class session players who's credits include Herbie Hancock, Annie Lennox and David Bowie..
Jana was born in Slovakia and comes from a family of classical musicians - she studied flute and piano in Slovakia, Austria and France. She was a flautist in a Slovak prog rock band 'Persona Grata'.  Later that year, she was to become a member of Janáček Philharmonic Orchestra in Czechia when she decided to pursue the career of a singer songwriter and moved to London.
Besides classical music, Jana cites folk influences such as Janis Ian and James Taylor, jazz and fusion. Her sense of harmony and melody comes from building on tradition while constantly looking for surprise and disrupting musical expectations. Having to 'settle' down in several countries throughout her life, her lyrics often reflect struggles and challenges when starting from zero in a new environment, creating new bonds and finding a community to belong to.
"Sometimes, as a promoter, I book an artist because I believe in them. Sheer talent is the overriding factor. Jana Varga is a huge talent as a singer, songwriter and multi-instrumentalist. " George Gunby (Director, Belper Arts Festival Limited).
We think you might also enjoy...