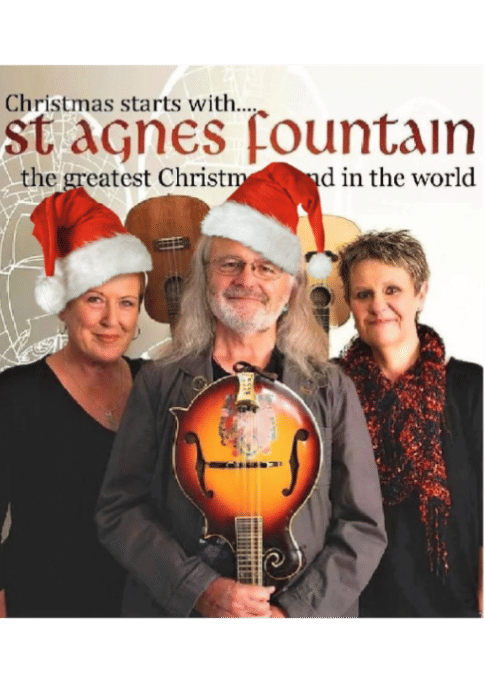 St Agnes Fountain
Location: St Peters Church, Belper
Running Time: 2 hours - approximate, including any interval(s).
Christmas starts with St Agnes Fountain
Chris While, Chris Leslie and Julie Matthews will be keeping the "Christmas Aggie" spirit alive, celebrating 22 years together this year. Their albums accompany the putting up of thousands of Christmas trees throughout Britain and around the globe but it is their magical live performances that have endeared them to an ever-growing audience.
Chris While vocals, guitar, bodhran, dulcimer, banjo, darbuka and percussion. Julie Matthews vocals, piano, guitar, accordion and gazouki and Chris Leslie - Fiddle, Mandolin, Tenor Guitar, Bouzouki, Ukulele, Banjo, Oud, Whistle and Native American Flute and anything else he can lay his hands on!!
Great singing and musicianship sits alongside a huge amount humour and fun.
As they say, Christmas starts with St Agnes Fountain.
We think you might also enjoy...