This is a past event that has already taken place. Sorry if you missed it, find out about future events on our what's on page.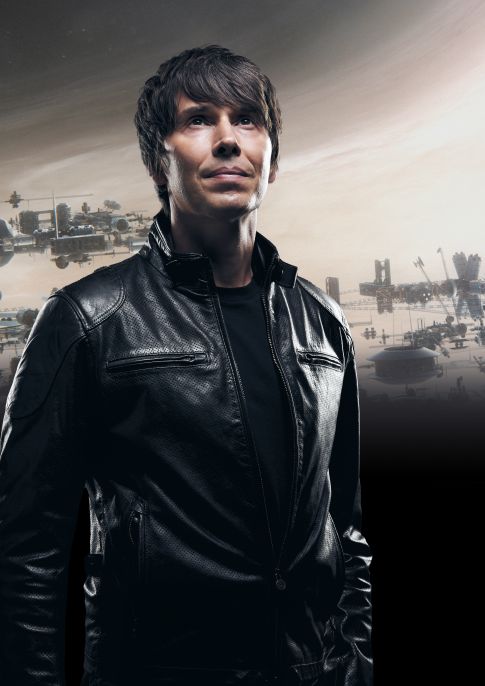 Professor Brian Cox
Horizons: A 21st Century Space Odyssey
Under 16s must be accompanied by an adult
Running Time: 2 hours 20 minutes - approximate, including any interval(s).
Having set two Guinness World Records with his previous sell-out World Tour, Professor Brian Cox is back with a brand-new Arena show for 2021.
This tour has been postponed until 2022 and the event at Derby Arena has moved from Thu 28 Oct 2021 to Tue 20 Sep 2022. We will be in touch with Derby LIVE ticketholders direct.   
Horizons takes audiences on a dazzling cinematic journey; a story of how we came to be and what we can become. Using state of the art LED screen technology, Arenas will be filled with images of far-away galaxies, alien worlds, supermassive black holes and a time before the Big Bang. What is the nature of space and time? Why does the Universe exist? How did life begin, how rare might it be and what is the significance of life in the Cosmos? What does it mean to live a small, finite life in a vast, eternal Universe?  The deepest of questions will be explored using the latest advances in our understanding of quantum theory, black holes, biology, planetary science, astronomy and cosmology.  
Horizons is a celebration of our civilisation, of our music, art, philosophy and science; an optimistic vision of our future if we continue to explore Nature with humility and to value ourselves and our fellow human beings.
Brian will once again be joined by co-host of The Infinite Monkey Cage and award-winning comedian Robin Ince, perhaps the only collection of sentient atoms in the observable Universe capable of overseeing a Q&A with an audience of 10,000 people whilst wearing an old cardigan. Robin will be joining Brian throughout the show.
Arena event car parking £5 (cash only)
Professor Brian Cox website
Tour Twitter
Professor Brian Cox Twitter
'A Jaw-dropping reminder that human life is both irrelevant and hugely precious.' **** The Guardian

'Science and cosmology doesn't get any more dazzling and interesting than this – a wonderful journey through space and time orchestrated by Professor Brian Cox.' Daily Echo

'Stunning' **** Liverpool Echo

'Is your brain hurting yet? Because mine certainly was, but in beautifully, mind-expanding sort of way…We came away with a new found of love of the basics of science and maths, and a thirst to learn more' Express and Star
We think you might also enjoy...