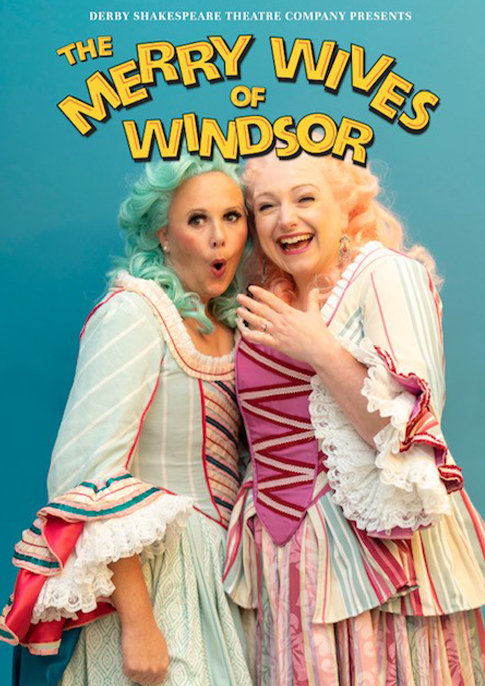 Theatre
The Merry Wives of Windsor
Location: Markeaton Park - Craft Village
Tickets: £13
Most tickets cost more when booked via telephone or in person at box office. See our Ts & Cs for details.
Outside Event, bring own chairs, please see FAQ's for guidance on what can be brought into the Venue
Running Time: 2 hours - approximate, including any interval(s).
Grab your friends and some popcorn and settle down to a unique theatre experience.
Sir John Falstaff is always short of cash, but he's got a cunning plan to get back in funds. All he has to do is seduce the wives of two wealthy citizens. But he's bitten off more than he bargained for and double crossings, disguises and a basket full of dirty laundry are at the ready, as the witty wives determine to teach the knight a lesson he won't forget.
Outdoor Theatre Customer Information and Frequently Asked Questions
The Orangery will be open 6pm – 9pm for speciality hot drinks, cakes, ice creams, cold drinks, snacks and popcorn. The theatre company will provide a bar 6:30pm – 7:30pm and at the interval.
The Merry Wives of Windsor
Thu 21 Jul 2022, 7:30pm
£13
Fri 22 Jul 2022, 7:30pm
£13
Sat 23 Jul 2022, 7:30pm
£13
We think you might also enjoy...